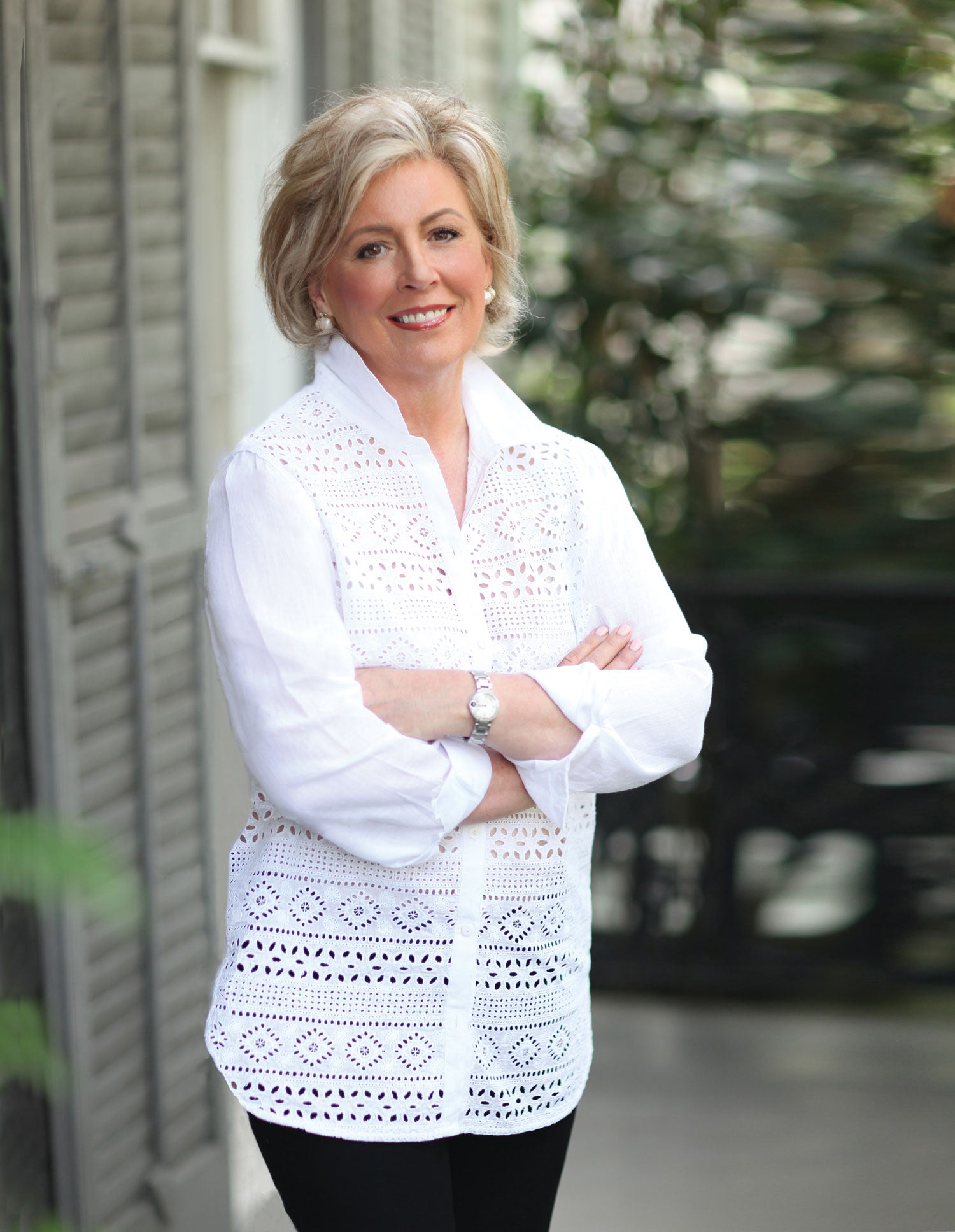 ABOUT BEATRIZ BALL
Beatriz Ball's roots in design go back over 30 years, when the Cuban-born designer began working hand-in-hand with skilled metalware artisans on the outskirts of Mexico City, creating updated, innovative designs in a special lustrous alloy of many metals.
She now operates a foundry dedicated solely to the manufacture of her own designs where she employs nearly 100 of the best and most gifted artisans in Mexico.
In an intensely handmade process, skilled craftsmen create each one of the pieces, one at a time, utilizing the same molding and casting methods the Greeks and Romans did thousands of years ago.
Ball has developed her own metal alloy of that resembles silver in color and luster but requires no polishing, and is perfectly suited for today's casual lifestyles. Respectful of the environment, all signature metalware products are made of sustainable, eco-friendly, and recycled materials.
"I start every one of our designs following lifestyle always having use and practicality in mind and creating them for the way our customers live and entertain," said Ball.
Now a true lifestyle brand, Beatriz Ball has rendered many of her iconic designs in luxury melamine and acrylic, and has expanded her offerings to glass, linens and placemats. Dividing her time between New Orleans and Mexico City, Beatriz Ball has been awarded the prestigious ARTS Award for excellence in the Tabletop category six times, and her products were chosen as one of Oprah's Favorite Things in 2017. Her handmade designs are sold in over 1000 stores nationwide, as well as in Neiman Marcus.
TAKE A SNEAK PEEK AT HOW BEATRIZ BALL PIECES ARE CREATED